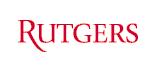 Thank you for visiting the home of New Brunswick Weather Observations at Rutgers Gardens. Here you can find weather data dating back to January 2011. Older data is available offline only at this time. The current month's data is shown below, or select a month and year to view a monthly dataset.
Select Monthly Report:
February 2016 data to date.
Obs (units)
Temperature (°F)
Precipitation (in)
Snowfall (in)
Heating Degree Days (Base 65°F)
Cooling Degree Days (Base 70°F)
4" Sod Soil Temp (°F)
Special
Date (Y-M-D)
Max
Min
Mean
Norm
Dep
Cum Dep
Day
Month
Year
Day
Month
Season
Depth
Day
Month
Season
Day
Month
Season
Max
Min
Comments
2016-02-01
58
32
45
30
15
15
0.00
0.00
4.91
0.0
0
27.6
6
20
20
2299
0
0
0
34
34
2016-02-02
61
27
44
30
14
29
0.04
0.04
4.95
0.0
0
27.6
5
21
41
2320
0
0
0
35
34
2016-02-03
53
29
41
30
11
40
0.02
0.06
4.97
0.0
0
27.6
4
24
65
2344
0
0
0
35
35
Light Rain
2016-02-04
59
45
52
30
22
62
0.68
0.74
5.65
0.0
0
27.6
0
13
78
2357
0
0
0
39
35
2016-02-05
55
33
44
30
14
76
0.61
1.35
6.26
3.1
3.1
30.7
3
21
99
2378
0
0
0
34
34
Heavy wet snow at 8am
2016-02-06
41
20
31
30
1
77
0.08
1.43
6.34
0.7
3.8
31.4
3
34
133
2412
0
0
0
38
37
2016-02-07
42
22
32
30
2
79
0.00
1.43
6.34
0.0
3.8
31.4
2
33
166
2445
0
0
0
38
36
2016-02-08
47
25
36
31
5
84
0.0
1.43
6.34
0.0
3.8
31.4
T
29
195
2474
0
0
0
36
35
2016-02-09
39
28
34
31
3
87
0.01
1.44
6.35
0.1
3.9
31.5
1
31
226
2505
0
0
0
35
35
Light Snow at 8 am
2016-02-10
34
28
31
31
0
87
0.05
1.49
6.4
0.6
4.5
32.1
3.0
34
260
2539
0
0
0
36
36
-SN
2016-02-11
39
21
30
31
-1
86
T
1.49
6.4
T
4.5
32.1
1
35
295
2574
0
0
0
35
35
2016-02-12
29
11
20
31
-11
75
T
1.49
6.4
T
4.5
32.1
T
45
340
2619
0
0
0
34
34
2016-02-13
27
16
22
31
-9
66
T
1.49
6.4
T
4.5
32.1
T
43
383
2662
0
0
0
34
33
-SN
2016-02-14
24
2
13
32
-19
47
0.00
1.49
6.4
0.0
4.5
32.1
T
52
435
2714
0
0
0
34
33