Rutgers Weather Observations
Home of daily human weather observations at the Rutgers Gardens weather station.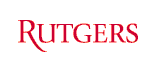 Thank you for visiting the home of New Brunswick Weather Observations at Rutgers Gardens. Here you can find weather data dating back to January 2011. Older data is available offline only at this time. The current month's data is shown below, or select a month and year to view a monthly dataset.
Select Monthly Report:
Click here to see the decadal trend!
echo date("F", mktime(null, null, null, $MMonth, 1)); echo " ".$MYear; ?> data to date.
Obs
Temperature
Precipitation
Heating
Cooling
Soil Temp
Special
Date
Max
Min
Mean
Norm
Departure
All (in)
Snow (in)
Snow Depth
Degree Days
Degree Days
Max
Min
Comments
2023-12-01
53
29
41
41
0
0
0
0
24
0
42
41
Month
0
0.00
0
24
0
Yr/Season
51.97
0
910
524
2023-12-02
47
35
41
41
0
0.33
0.0
0
24
0
41
41
Month
0
0.33
0
48
0
Yr/Season
52.3
0
934
524
2023-12-03
54
45
50
40
10
0.26
0
0
15
0
44
42
Month
10
0.59
0
63
0
Yr/Season
52.56
0
949
524
2023-12-04
51
42
47
40
7
0.51
0.00
0
18
0
45
44
Month
17
1.10
0
81
0
Yr/Season
53.07
0
967
524
2023-12-05
52
30
41
40
1
0.0
0.0
0
24
0
45
44
Month
18
1.10
0
105
0
Yr/Season
53.07
0
991
524
2023-12-06
44
32
38
39
-1
0.00
0.00
0
27
0
46
44
Month
17
1.10
0
132
0
Yr/Season
53.07
0
1018
524
2023-12-07
43
27
35
39
-4
0.00
0.0
0
30
0
44
43
Month
13
1.10
0
162
0
Yr/Season
53.07
0
1048
524
2023-12-08
38
29
34
39
-5
0
0
0
31
0
44
42
Month
8
1.10
0
193
0
Yr/Season
53.07
0
1079
524
2023-12-09
53
29
41
39
2
0.00
0.0
0
24
0
41
41
Month
10
1.10
0
217
0
Yr/Season
53.07
0
1103
524
2023-12-10
56
33
45
38
7
0
0
0
20
0
42
42
Month
17
1.10
0
237
0
Yr/Season
53.07
0
1123
524