Daily Charts
Browse our history of observations back through 2011
Here you can find weather data dating back to January 2011. Older data is available offline only at this time. The current month's data is shown below, or select a month and year to view a monthly dataset.
Your monthly report for August 2022.

Select Monthly Report:

Decadal trendline
The past decade in one chart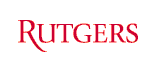 Note: Data begins in 2011 and the decadal chart will only be a full decade beginning in 2021.
Obs
Temperature
Precipitation
Heating
Cooling
Soil Temp
Special
Date
Max
Min
Mean
Norm
Departure
All (in)
Snow (in)
Snow Depth
Degree Days
Degree Days
Max
Min
Comments
2022-08-01
90
66
78
75
3
0.54
0
0
8
77
74
Month
3
0.54
0
0
8
Yr/Season
29.51
0
0
405
2022-08-02
76
67
72
75
-3
0.01
0
0
2
76
74
Month
0
0.55
0
0
10
Yr/Season
29.52
0
0
407
2022-08-03
94
67
81
75
6
0
0
0
11
77
73
Month
6
0.55
0
0
21
Yr/Season
29.52
0
0
418
2022-08-04
93
67
80
75
5
0
0
0
10
79
74
Month
11
0.55
0
0
31
Yr/Season
29.52
0
0
428
2022-08-05
98
74
86
75
11
0
0
0
16
79
75
Month
22
0.55
0
0
47
Yr/Season
29.52
0
0
444
2022-08-06
93
71
82
75
7
0
0
0
12
78
77
Month
29
0.55
0
0
59
Yr/Season
29.52
0
0
456
2022-08-07
94
76
85
75
10
0
0
0
15
80
77
Month
39
0.55
0
0
74
Yr/Season
29.52
0
0
471
2022-08-08
96
76
86
74
12
0.04
0
0
16
79
78
Month
51
0.59
0
0
90
Yr/Season
29.56
0
0
487
2022-08-09
98
77
88
74
14
0
0
0
18
80
78
Month
65
0.59
0
0
108
Yr/Season
29.56
0
0
505